Private & Group Dog Hiking
with Keen Paws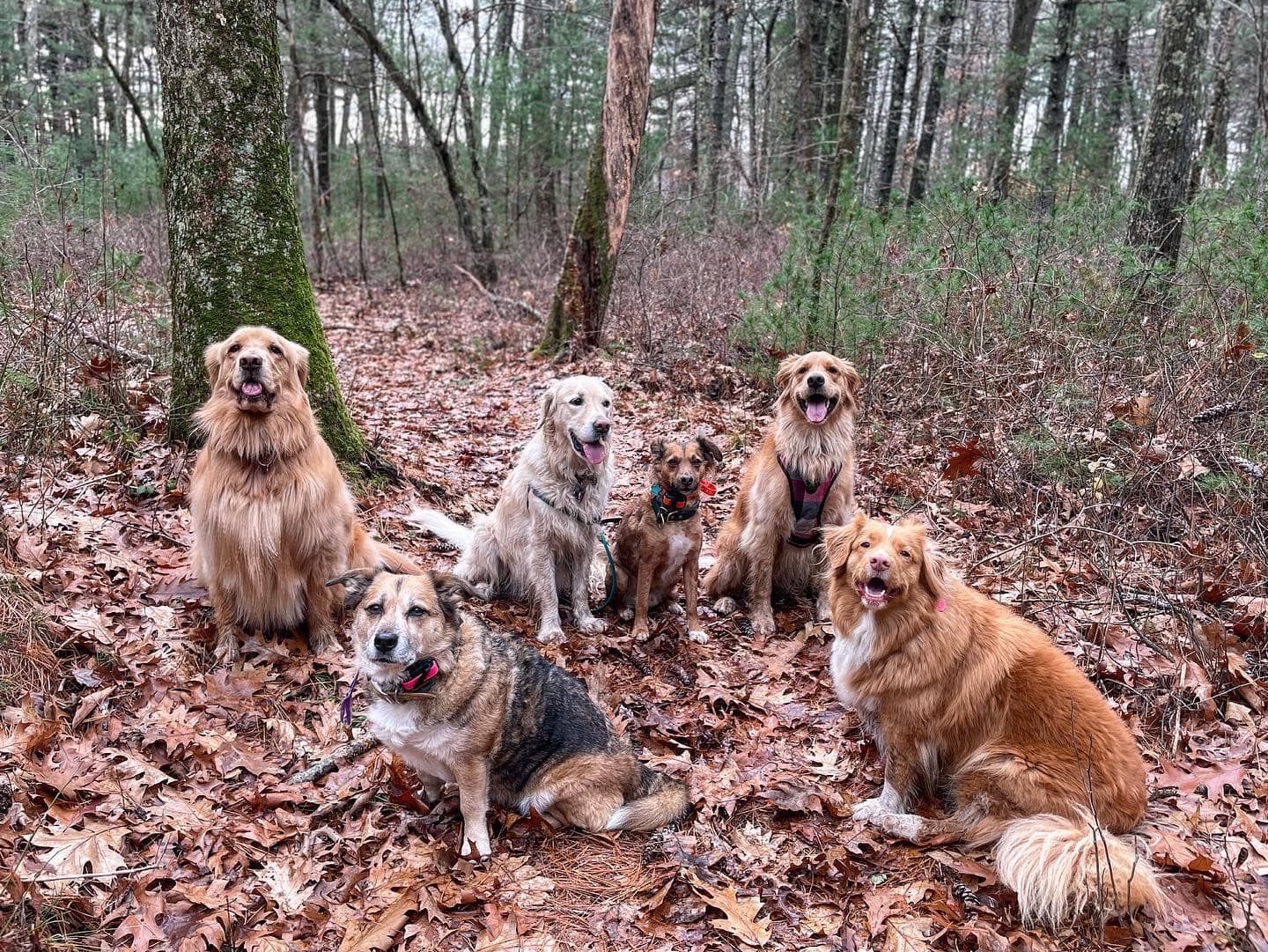 1 Hour Group Hike – $40 
Our group dog hiking service provides your dog the ability to escape the concrete and satisfy those canine lifestyle cravings! Our 1 hour trail hikes allow your dog ample time to run, chase, swim, sniff and play with their pals! While it's mostly fun and games, we are very serious about safety within our pack and respecting other trail-goers. We actively seek out balance between our play and our training! Our hikes include reinforcement training such as recall, sit stays around distractions, respecting other's spaces, monitoring for appropriate play and never providing unwanted greetings to others on trail. Group hiking adventures with Keen Paws provides physical, mental and social opportunities!
Pick up/drop off is included, depending on scheduling and locations dogs can be out of the house from 1.5-3 hours.
No dog is "too small" to hike! We welcome all breeds and sizes to join our dog hiking adventures.
Solo Dog Hiking & Evaluations – 1 Hour $50 / 2 Hours $80
Solo dog hikes are a great option for dogs who must remain on-leash, are working through reactivity, or just prefer a one-on-one human-canine bond. 
**Please Note: All potential new clients must complete a pre-requisite evaluation hike to determine eligibility for our group dog hiking service. Completion of an evaluation does not guarantee a position into our group dog hiking service and additional training may be required. Group hiking is not a replacement for training, though it is a great supplemental reinforcement. Dogs may require future training refreshers based off of current performance. All dog owners are encouraged to practice our trail protocol whenever hiking with their dog, failure to do so may require training refreshers for their dog.
While we cover most of Canton and Stoughton (including areas of Foxboro, Sharon, Medfield, Walpole) our service areas and times are solely based off of relativity to our existing clients locations and open hiking positions.
Please email jes[email protected] for more information and current availability.